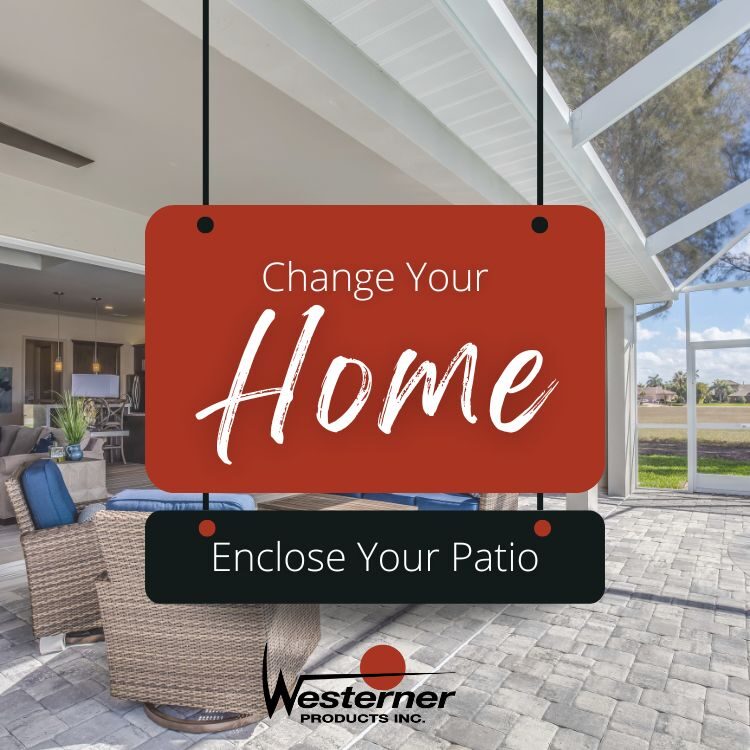 Welcome to "10 Ideas for Creating the Perfect Enclosed Patio Space"! If you're a Tucson resident looking to enhance your outdoor living area, you've come to the right place. At Westerner Products, we've been providing top-quality enclosures to the Tucson community since 1966. Our team of experts is dedicated to helping you create the patio of your dreams, and we're excited to share some inspiration with you today.
So, let's dive in! Here are 10 ideas for creating the perfect enclosed patio space:

Invest in high-quality materials. When it comes to creating an enclosed patio, it's important to choose materials that will stand the test of time. At Westerner Products, we offer a range of durable options, including aluminum and glass enclosures. These materials are resistant to wear and tear, and they'll help you create a patio that will last for years to come.

Add lighting for ambiance. Proper lighting is essential for creating a welcoming and inviting atmosphere on your patio. Consider adding string lights, lanterns, or candles to add warmth and ambiance to your space.

Add comfortable seating. No patio is complete without somewhere to sit and relax. Choose comfortable and stylish seating options, such as cushioned chairs or a cozy sofa, to create a welcoming atmosphere. Don't forget to add plenty of pillows and throws for extra comfort!

Create a cohesive design. An enclosed patio is an extension of your home, so it's important to create a cohesive design that flows with the rest of your space. Choose furniture and decor that complement your home's style and color scheme to create a seamless look.

Incorporate plants and greenery. Adding plants and greenery to your enclosed patio is a great way to bring some life and nature into your space. Choose a mix of potted plants, hanging baskets, and climbing vines to add visual interest and bring some of the outdoors inside.

Add a heater. If you want to use your enclosed patio year-round, consider adding a heater. This will provide warmth and ambiance on cooler evenings, and it's the perfect spot to gather with friends and family.

Install a ceiling fan. Ceiling fans are a great addition to any patio, and they'll help to keep you cool and comfortable on hot summer days. Choose a fan with a damp rating if you'll be using it in an enclosed space.

Make the most of natural light. An enclosed patio is the perfect place to relax and enjoy the outdoors, and natural light is an essential element. Consider adding windows or skylights to your patio enclosure to bring in plenty of sunshine. You can also use reflective surfaces, such as mirrors or light-colored paint, to amplify the light in your space.

Install a built-in bar or kitchen. If you love to entertain, consider adding a built-in bar or kitchen near your enclosed patio. This will allow you to easily prepare and serve drinks and snacks to your guests.

Consider adding a screen or shade. If you're looking for some extra protection from the elements, consider adding a screen or shade to your enclosed patio. This will provide some relief from the sun's rays and help to keep your space cooler.
As you can see, there are plenty of ways to create the perfect enclosed patio space. Whether you're looking for a cozy retreat or a place to entertain, Westerner Products has the products and expertise to help you make it happen. To learn more about our enclosures and how we can help you create the patio of your dreams, give us a call at 520.622.6722.