Are you tired of worrying about your vehicles baking in the hot Tucson sun? Are you in need of some extra storage space on your mobile home? Look no further than a carport awning from Westerner Products!
Since 1966, Westerner Products has been manufacturing and installing top-quality awnings and other outdoor products to the Tucson community. As a locally owned business, we understand the unique needs of our customers in the hot and dry climate of Tucson. That's why we offer durable, aluminum awnings that can withstand the intense sun and heat.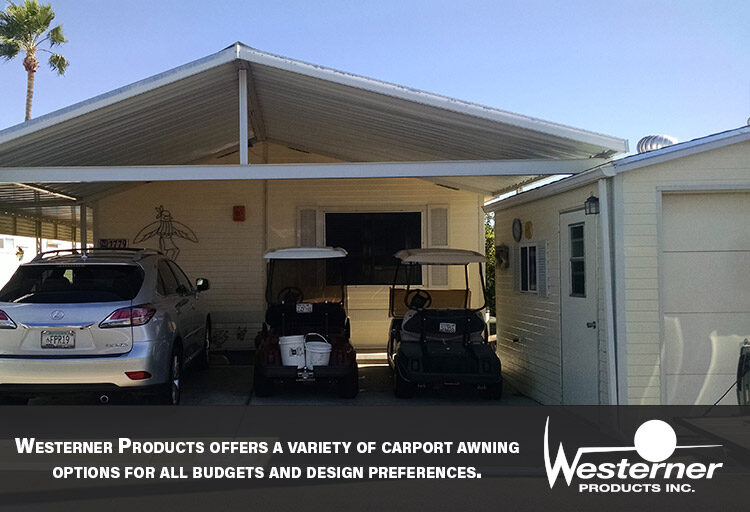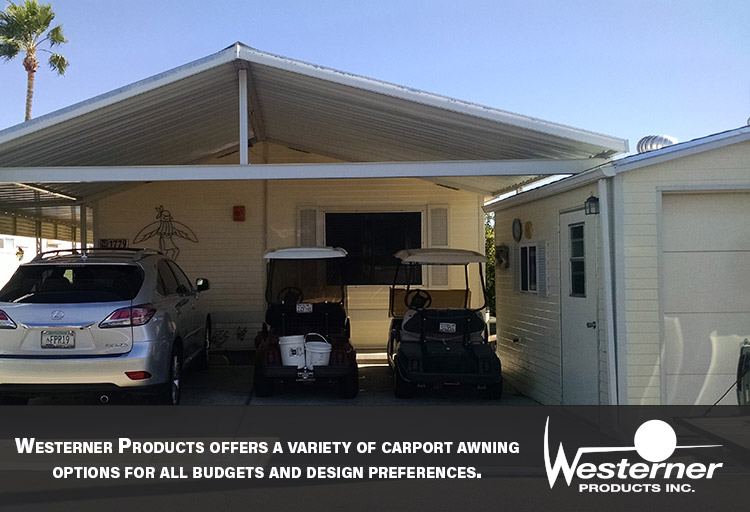 But the benefits of a carport awning go beyond just protecting your vehicles. Here are five reasons why adding a carport awning to your mobile home is a smart investment:
Protect your vehicles: A carport awning can provide shade and shelter for your cars, trucks, or RVs, helping to keep them cool and dry. This can not only extend the life of your vehicles, but it can also save you money on costly repairs or replacements.

Extra storage space: A carport awning can also be used for additional storage space for tools, equipment, or even recreational vehicles. This can help to declutter your garage or shed, giving you more room for the things you use most.

Increased property value: A carport awning can add value to your mobile home, making it more attractive to potential buyers or renters. This can be especially helpful if you are looking to sell or rent your home in the future.

Easy to install: Installing a carport awning on your mobile home is a relatively simple process, and Westerner Products can help you every step of the way. Our team of experts can guide you through the installation process, ensuring that your awning is properly secured and ready to use.

Low maintenance: Once installed, carport awnings require minimal maintenance. Simply keep them clean and free of debris, and they will provide years of protection and storage.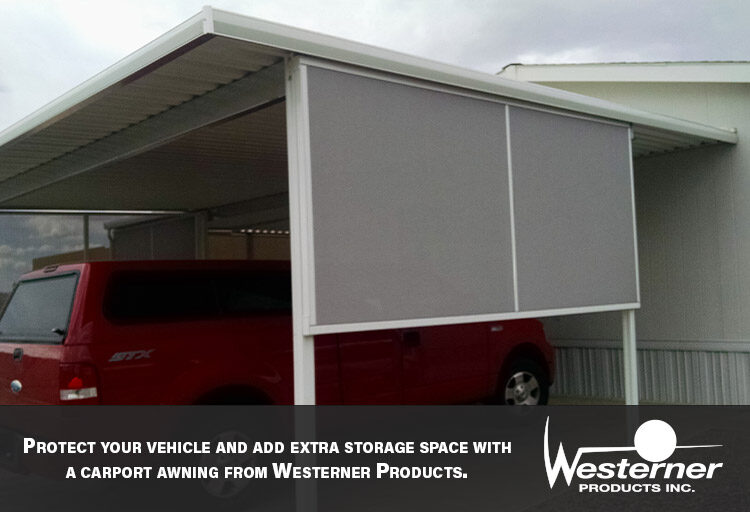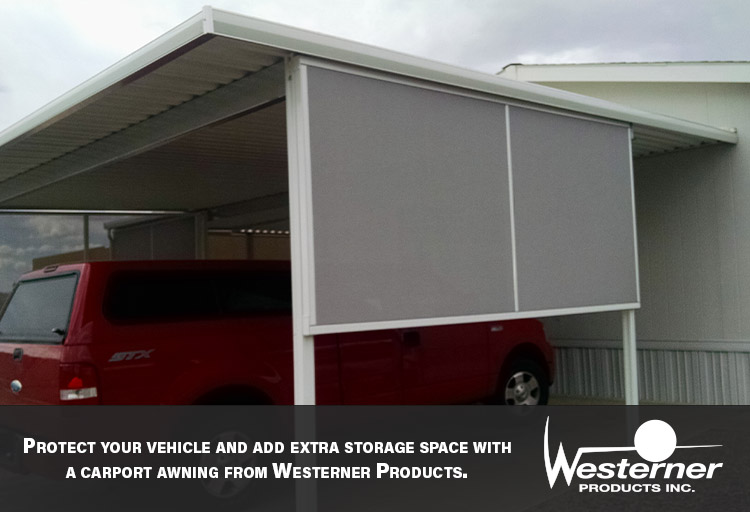 At Westerner Products, we offer a wide range of carport awning options to suit your needs and budget. Whether you are looking for a traditional or modern design, we have something for everyone. Give us a call at 520.622.6722 for more information. Don't let the hot Tucson sun ruin your vehicles or cramp your storage space – invest in a carport awning from Westerner Products today!