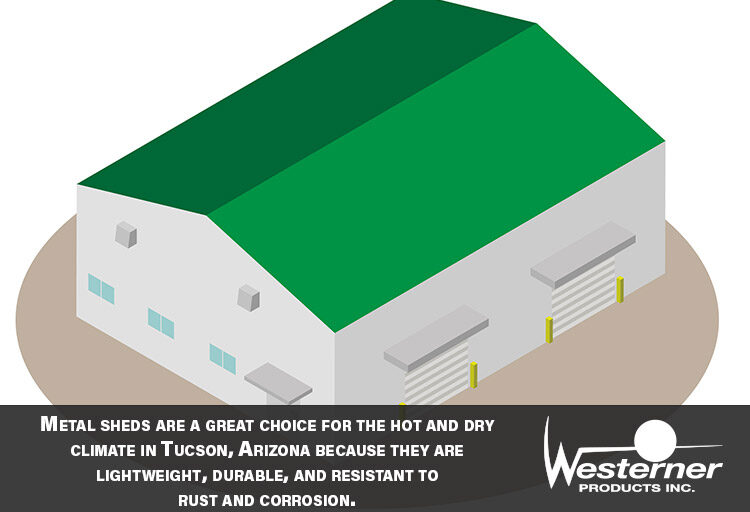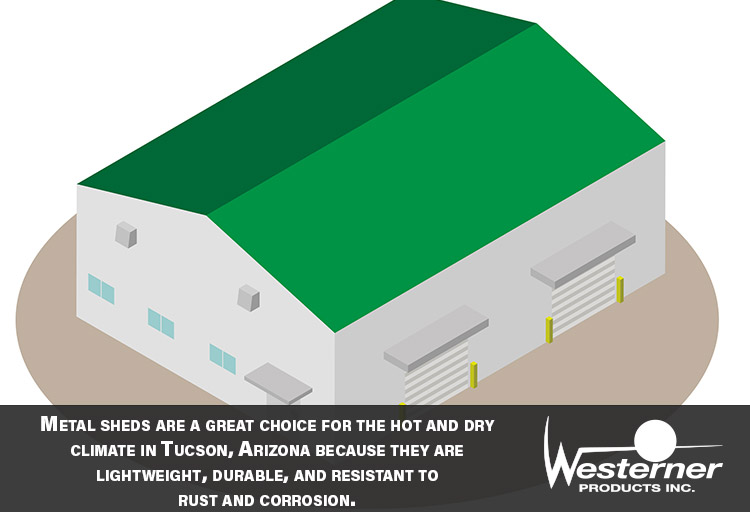 When it comes to choosing a shed for your home, it can be overwhelming trying to navigate all the different options and materials available. But fear not, because Westerner Products is here to help! With over 50 years of experience in the shed industry, we have the knowledge and expertise to guide you through the process of finding the perfect shed for your needs.
If you live in Tucson, Arizona, you know that the hot and dry climate can take a toll on outdoor structures. That's why a metal shed is the ideal choice for this region. Not only is metal lightweight and durable, it also has a natural resistance to rust and corrosion, making it a low-maintenance and long-lasting option.
But don't just take our word for it - check out our full line of aluminum sheds on our website at https://westernerproducts.com/products/sheds/. From small sheds perfect for storing tools and garden equipment to larger sheds that can serve as a workshop or hobby room, we have a variety of sizes and styles to choose from.
Our sheds are built with quality in mind, using sturdy flooring and top-of-the-line construction techniques to ensure they can withstand the elements and last for years to come. Plus, with a wide range of colors and customization options available, you can design a shed that not only meets your practical needs, but also complements the look of your home.
But choosing a shed isn't just about the material and style - there are a few other important factors to consider before making your decision. Here are a few things to think about as you shop for a shed:
Purpose: What do you need your shed for? Will it be used to store tools and equipment, or do you envision it as a workspace or hobby room? Knowing the primary purpose of your shed will help you narrow down your options and choose the right size and features.

Location: Where will you be placing your shed? Do you have a specific spot in mind, or are you open to exploring different options? Consider the proximity to your home, any potential zoning restrictions, and the overall layout of your property as you decide on a location.

Budget: Sheds can range in price, so it's important to have a clear idea of your budget before you start shopping. Keep in mind that while a lower-priced shed may seem like a good deal at first, it may not be as durable or long-lasting as a higher-quality option.

Maintenance: How much time and effort are you willing to put into maintaining your shed? Metal sheds require less maintenance than other materials, but it's still important to consider how often you'll need to clean and check for any necessary repairs.
As you can see, there's a lot to think about when choosing a shed. But don't let that overwhelm you - the team at Westerner Products is here to help you every step of the way. We can answer any questions you may have and provide personalized recommendations based on your specific needs and budget.
So don't hesitate - give us a call at 520.622.6722 to learn more and start the process of finding the perfect shed for your home. Trust us, your future self will thank you for investing in a high-quality and long-lasting shed from Westerner Products.
For more information visit our metal buildings: